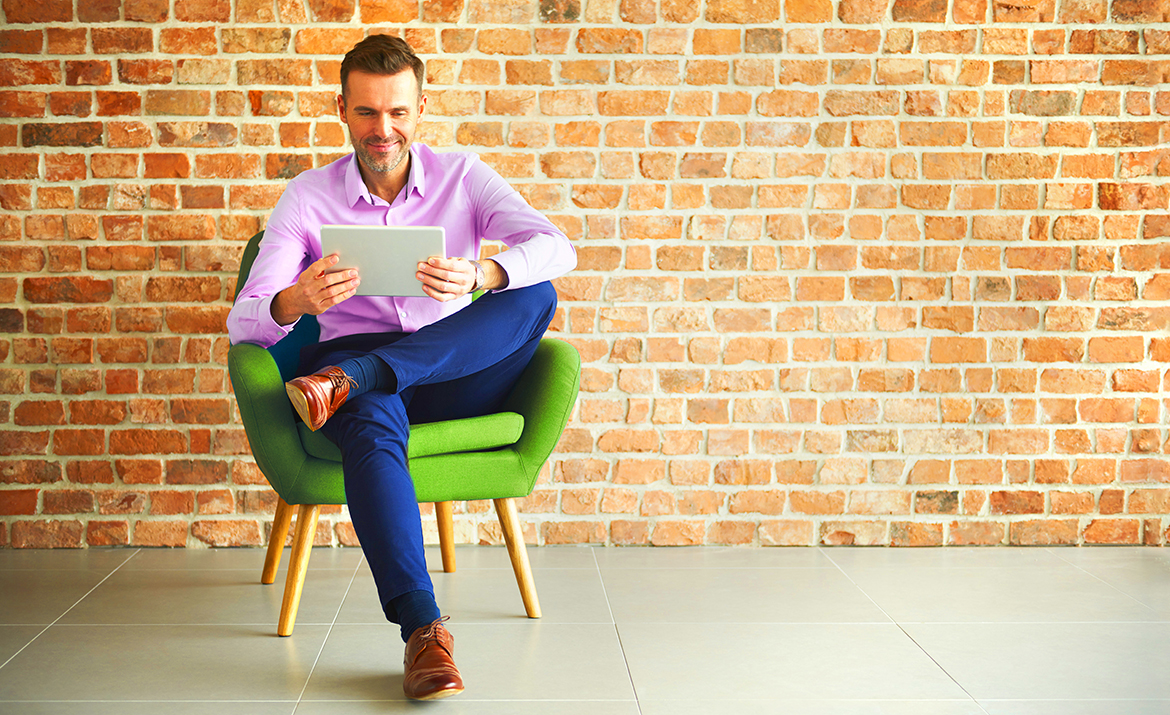 Leadership & Management
The Leadership & Management module extends Microsoft Dynamics 365 with professional leadership tools and methods. The solution values the time of managers. Transparency, intuitive work, flexibility and are the focus.
OKR - Objectives and Key Results - is stored as the management system.
Directly after the purchase decision, all managers can work fully integrated immediately. Data islands no longer exist and multiple data entries are also a thing of the past.
All tasks are completed in a single unified interface - if you wish, in Outlook, in the browser or mobile with all common end devices.
Experience Leadership and OKR in Dynamics 365 now live
Complete transparency for managers
With HR for Dynamics, you have company-wide access to released data from the complete platform like Sales provisions or data from Finance. The OKR leadership method in HR for Dynamics helps you actively leading your company.
Quick and easy
The solution appreciates the time of managers. For example, leave requests automatically appear as e-mail or task and can be decided with 2 clicks. That's also possible via smartphone. An department calendar appears and shows additionally the absences of all employees of the team at that time.
Intuitive
You as a leader have many areas you are engaged in. HR for Dynamics is self-explaining. Also workflows which only happen a few times per year can be executed intuitively and secure without training videos.
Everywhere with all devices
HR for Dynamics can be used everywhere with al common devices. You don't need an old school VPN login and the face recognition replaces all passwords.
OKR - Objectives and Key Results
in Microsoft Dynamics 365
OKR is the most innovative management method which helps companies to establish an agile strategy implementation process. Facebook, Microsoft, Google and Hubdrive are using the OKR management system company-wide since many years successfully.
OKR is about creating a focus at the highest level through a small number of significant corporate goals and aligning the entire organization accordingly.
Each employee knows the measurable contribution (key results) to achieving the company's goals through their short-cycle defined goals (objectives). Strong employee involvement and a high level of agile working methodology promote identification with the goals throughout the organization. High transparency and intensive communication across departmental levels minimize conflicting goals and silo thinking.
As a manager, you have meaningful dashboards that show the status of all OKRs that are exciting for you in real time.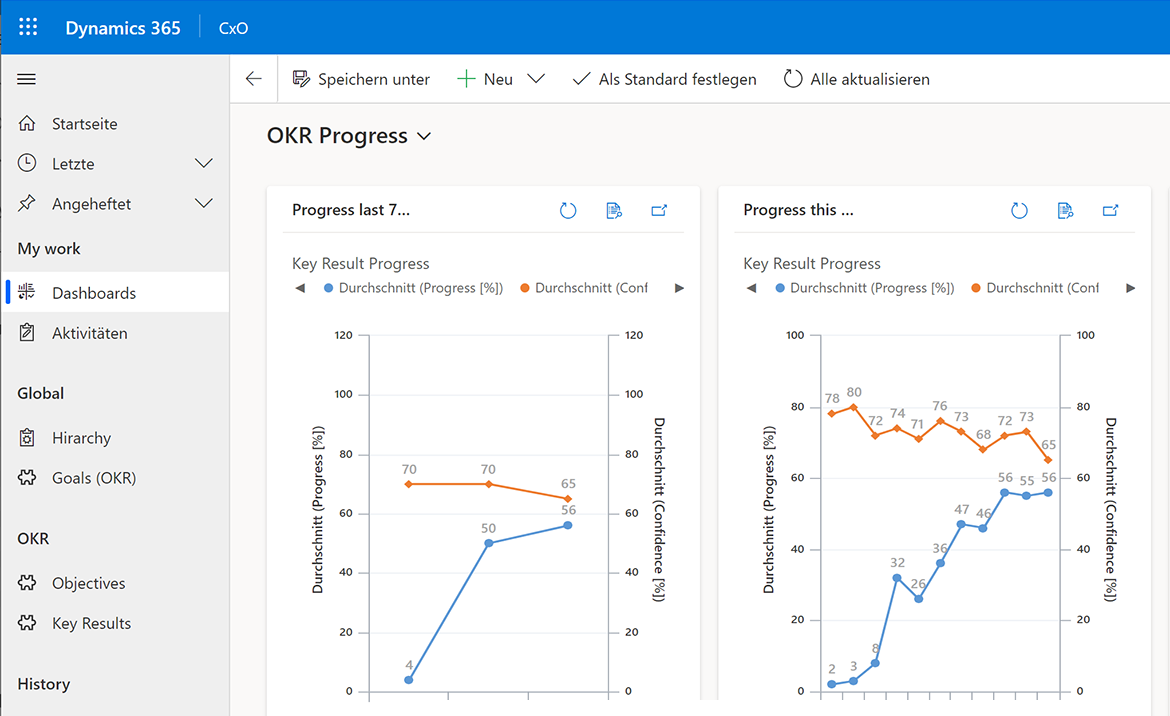 Screenshot Gallery
OKR in Microsoft Dynamics 365
Get a first impression of the look and feel of OKR in Microsoft Dynamics 365.
The modern user interface adapts to all end devices and form factors.
Experience HR for Dynamics live
Experience innovative HR Management in the Microsoft Ecosystem live! In an online presentation, one of our HR experts from your region will show you solutions for your individual requirements. At the same time, you will get to know innovative HR Best Practices.
What's the benefit of a 60 minute live presentation?
You will see innovative solutions for your planned improvements in HR
You will get a deeper impression of the solution
Your questions from HR and IT will be answered immediately
You will be able to better assess the benefits for your company