HR Complete Solution
In the future, use just one single solution for all your work in HR Management.
in Dynamics 365
HR for Dynamics is fully embedded in the Microsoft Dynamics 365 Business Platform.
with Office 365
Utilize Office 365 in your HR Department, for example by working on HR admin tasks in Outlook.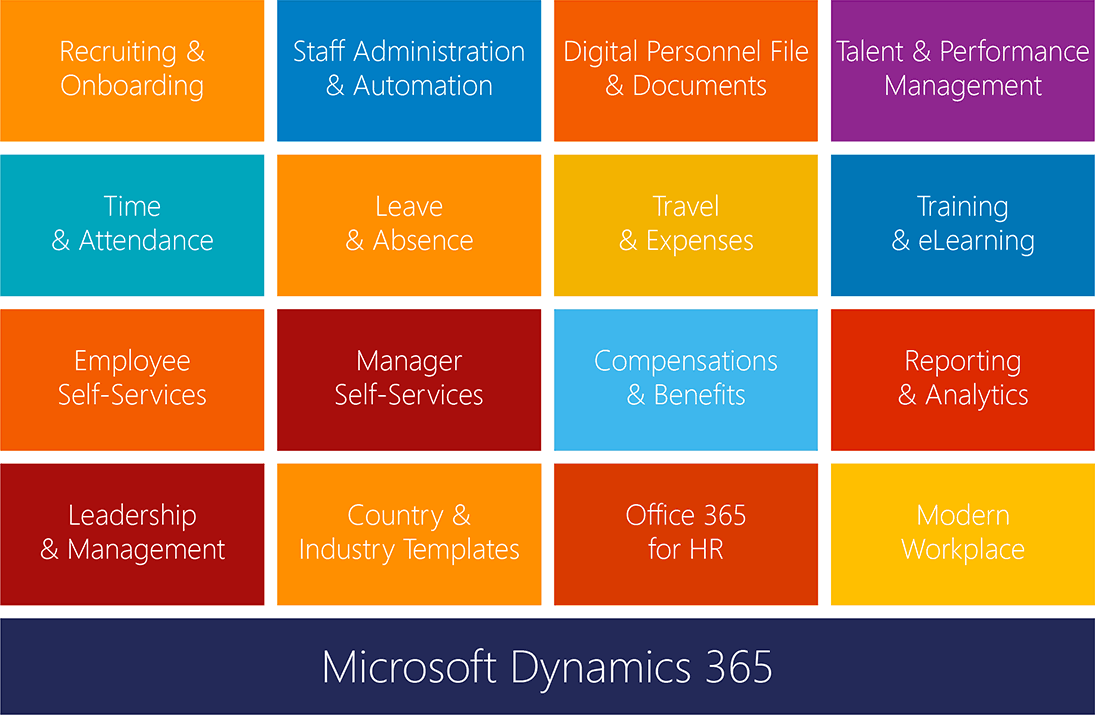 HR Management
for Microsoft Dynamics 365
HR for Dynamics is the complete solution for HR management based on the Microsoft Dynamics 365 Business Platform.
The entire life cycle of employees is supported, from recruiting to employee administration and employee development.
The modular solution is freely scalable from usage alongside an existing HR system, right up to standalone usage as a comprehensive human capital management solution.
Take advantage of the benefits of Microsoft Dynamics 365 for your human resources management as well.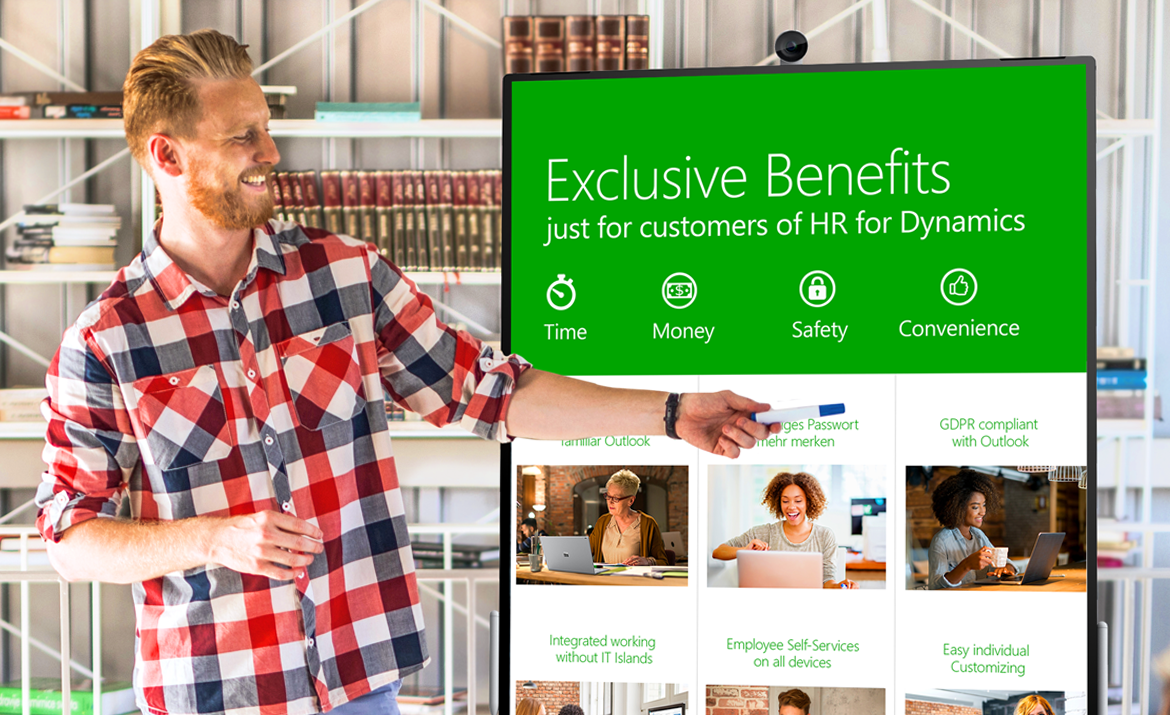 Exclusive Benefits
HR for Dynamics is possibly the most innovative HR solution worldwide. Our customers benefit from exclusive advantages every day.
You will save a lot of time
You will achieve economic advantages
You will gain security in HR
All employees will gain more convenience
Take advantage of these benefits for your company, too.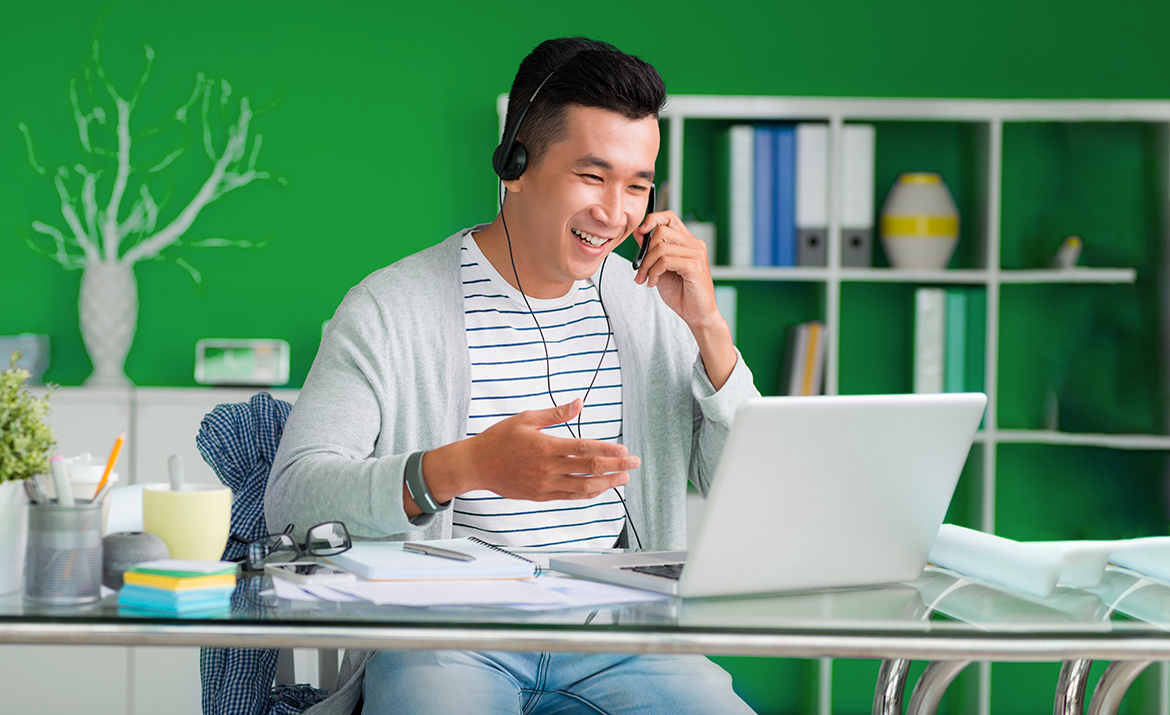 Experience HR for Dynamics live
Experience the most innovative HR management in the Microsoft Ecosystem live! In an online presentation, one of our HR experts will show you solutions for your individual requirements. At the same time you will get to know innovative HR Best Practices.
What do you gain from the 60 minutes live presentation?
You will see innovative solutions for your planned improvements in HR
You will get a deeper impression of the solution
Your questions from HR and IT are answered immediately
You will be able to better assess the benefits for your company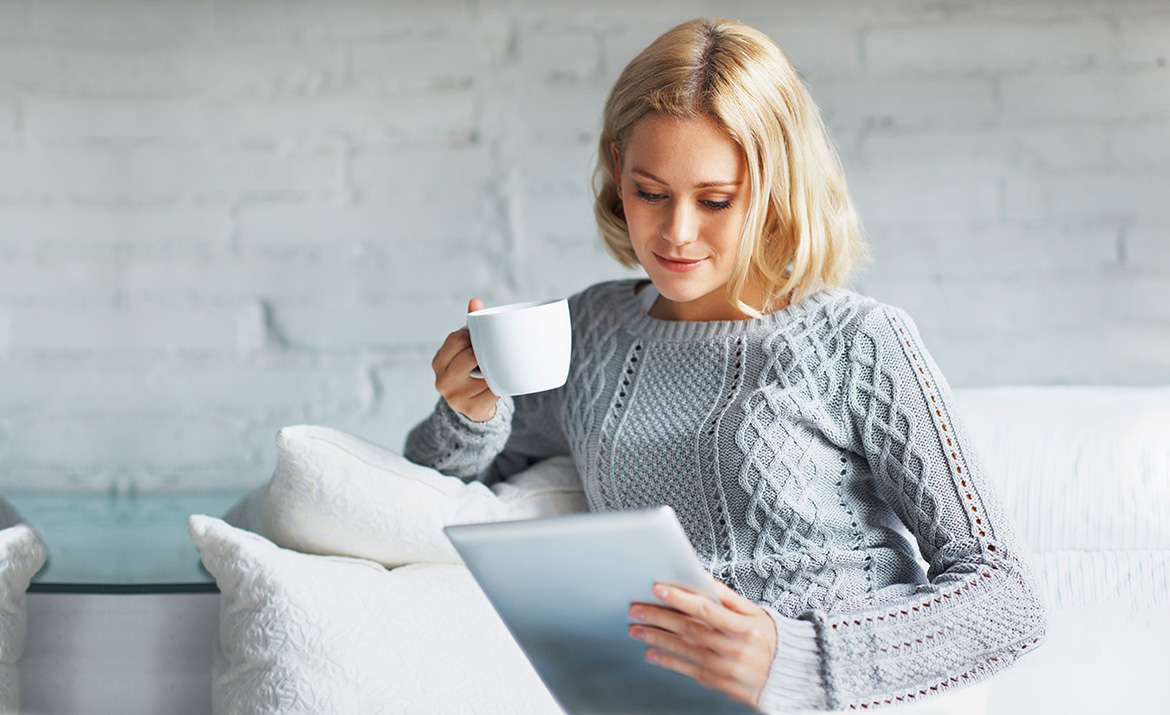 Explore the solution yourself
In our virtual HR Department you can experience for yourself what daily work with HR for Dynamics feels like.
We will be glad to provide you with free access. You can then explore the solution at your own pace.
All you need is a web browser. Simply use your tablet, PC or notebook.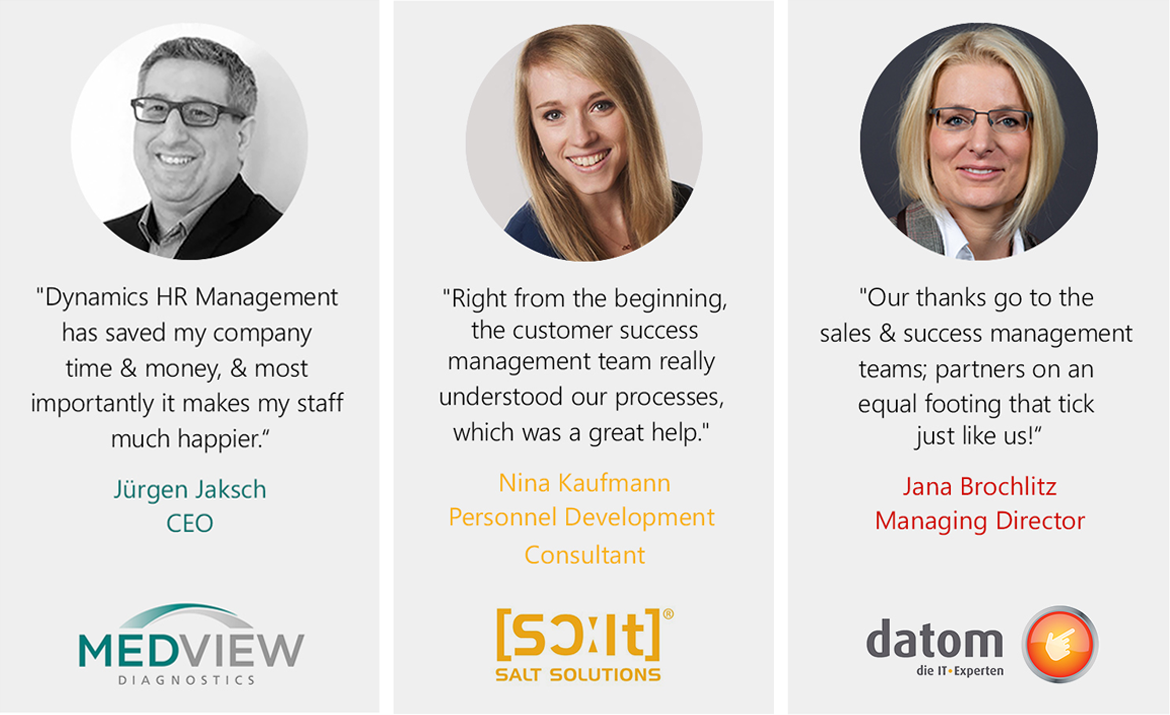 A solution you can trust
HR for Dynamics 365 is the established and mature Human Resource Business solution in the Microsoft Ecosystem. Over 1100 customers in 36 countries trust us.
The HR solution has been continuously developed for more than 10 years and is enriched with the experiences and suggestions of the users.
Through regular updates we provide innovations that make your life even easier.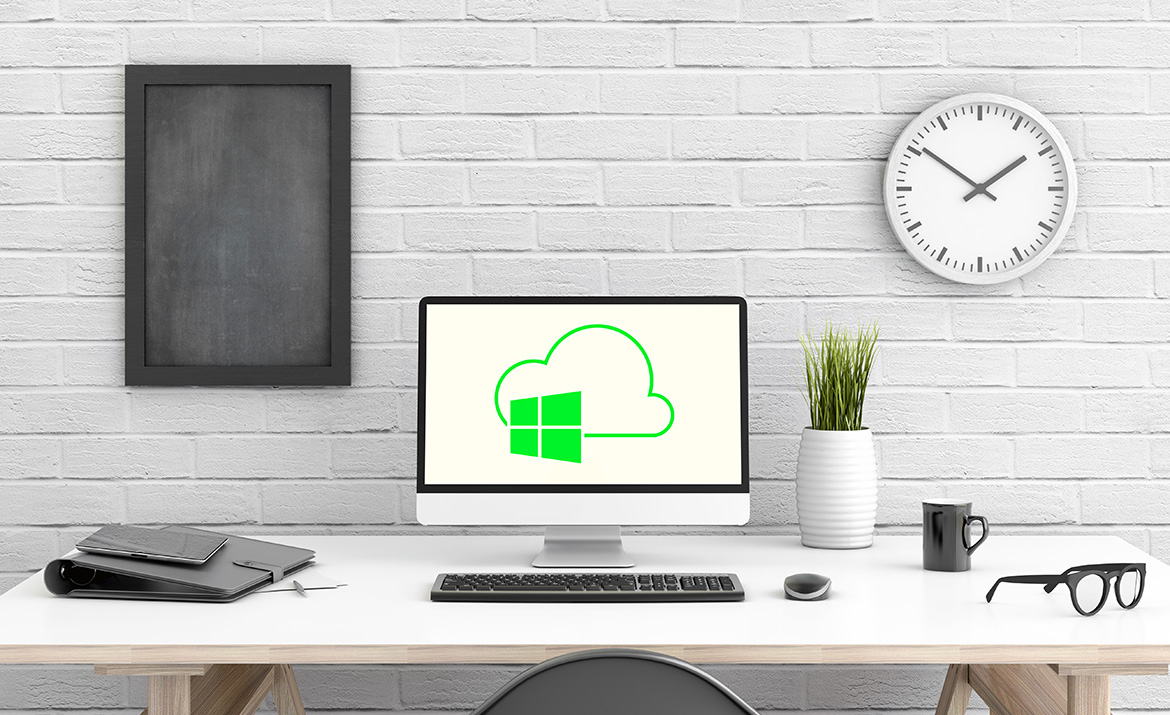 Deployment and prices
You can use HR for Dynamics in the Dynamics Cloud or run it locally in your company. Deployment and configuration in the cloud only take a few hours. We will gladly do this for you.
If you contact us by midday, the solution will be set up the next morning and you can start immediately.
Regardless of the chosen deployment, you can buy the solution or subscribe for a monthly fee. Ask for attractive volume discounts and bundle offers.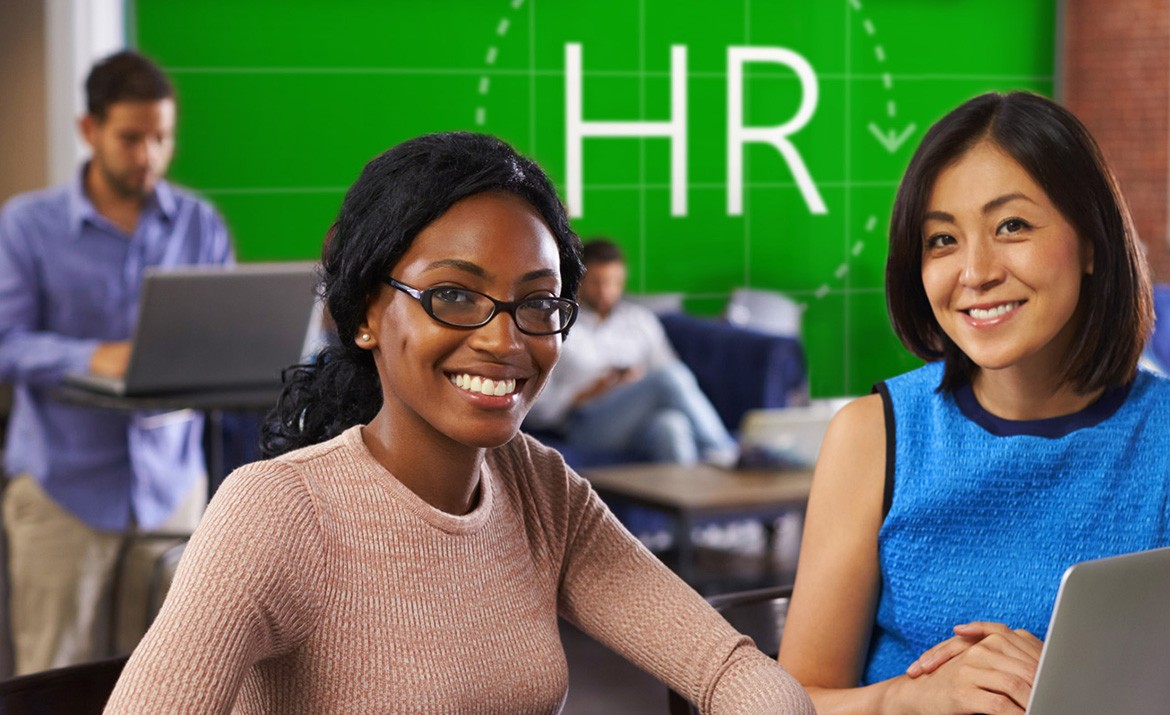 Why wait??
The most innovative HR solution - that sounds expensive?
Our licensing model is very flexible, which means you only pay for what you use. Over 92% of all HR for Dynamics customers save more time and money than expected. In administration, we achieve an average of 81% time saving through integrated and automated work - with increased convenience for all employees.
You do not have time for implementation?
We have developed a special approach for customers with high workload. Based on best practice examples, you can use the solution after a minimum of preparation. Even with a high workload you can realize all the advantages and benefits for your company.
Curious how this works?
Then contact us now. In a standardized call we will clarify if it makes sense for you to take a closer look at the topic.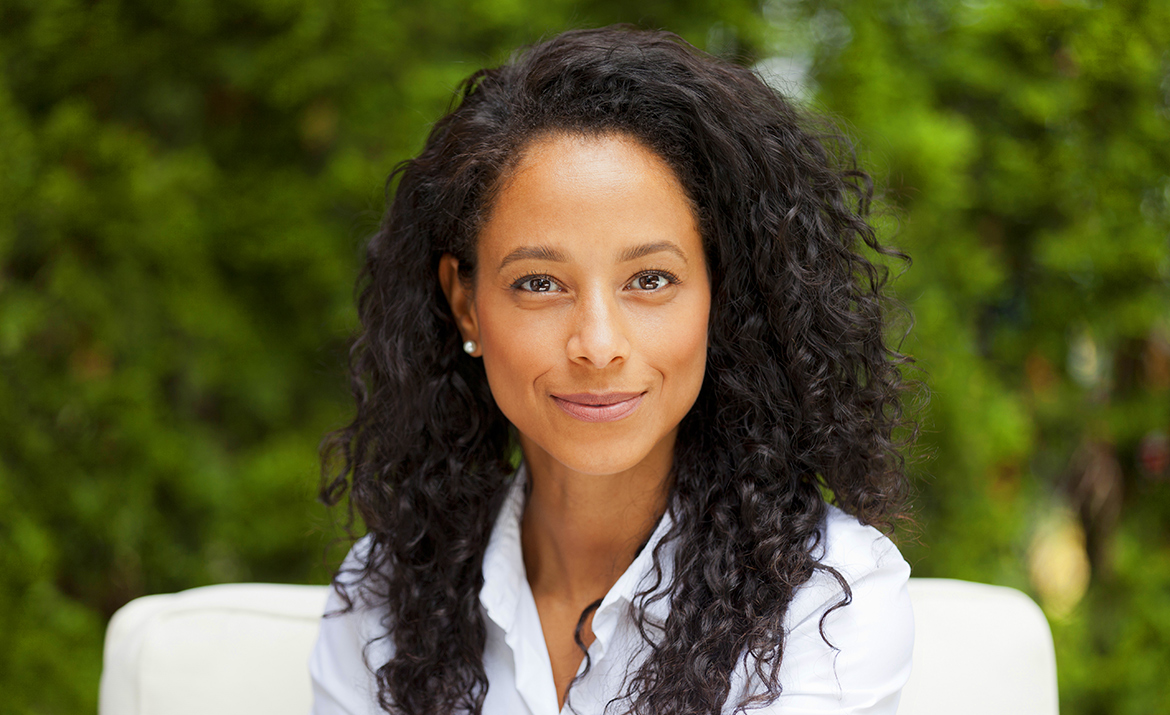 Take the first step now
Hello, my name is Mia. I would be happy to take you through the next step. May I contact you by e-mail or phone? You can also reach me via LinkedIn